Scooters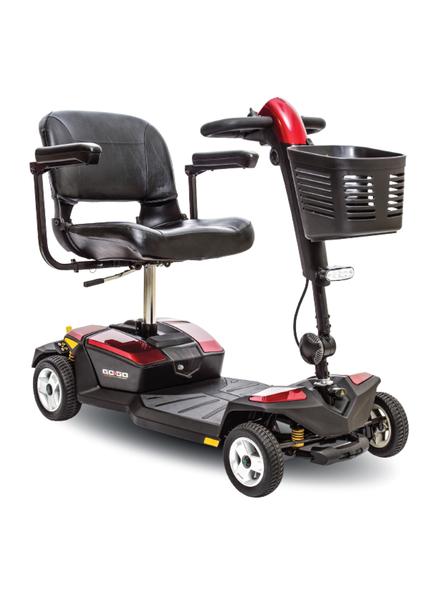 The Go-Go® LX with CTS Suspension (Comfort-Trac Suspension) brings a new level of performance features and value to travel mobility. Featuring CTS independent front and rear suspension, sleek style, feather-touch disassembly and standard lighting, the Go-Go LX with CTS Suspension… Continue reading →
The SHOPRIDER™ GK9 is designed to be portable and offer great functionality.
Features Include:
Flat free tyres
Great turning circle
Easy to dismantle and reassemble
Deluxe swivel padded seat
Lift up… Continue reading
The Pathrider™ ES 10 provides enhanced outdoor stability at an economical price.
Features include
Adjustable tiller
Black non-scuffing 10-inch tires
LED headlight
Color-through shrouds
Durable front plastics
Crushproof basket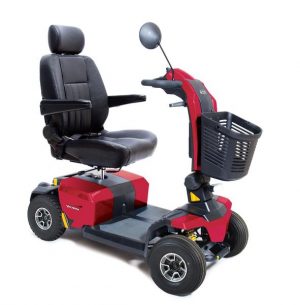 The Victory® 10 LX with CTS Suspension Mobility Scooter features CTS (Comfort-Trac Suspension) Suspension and brings a new level of performance and features to mid-size scooters. Featuring CTS independent front and rear suspension, sleek style, feather-touch… Continue reading →
The sleek, sporty Pathrider™ 10 scooter delivers high
performance operation, all-new features and feather-touch
disassembly. With a full complement of advanced standard
features exclusive low-profile, puncture-proof tyres, back-lit battery gauge, and wraparound easy drive tiller, the… Continue reading →
The SHOPRIDER™AllRounder has just been added to Shoprider range October 2011. This impressive new model comes loaded with all the features you expect from a Shoprider features including Gas Adjustable… Continue reading →
The SHOPRIDER™ 888SE with it's robust design is ideal for people on the move. The four 26 cm (10″) wheels provide added safety and security while it's narrow width facilitates easy access to all… Continue reading →
The SHOPRIDER™889SL Updated Model Now Available now has a number of upgraded features that ensure this scooter is still the bench mark for ride quality and smooth handling. The new features on the… Continue reading →
The SHOPRIDER™ Rocky Golf is an extra large scooter designed to take on the challenges of the Golf course, while providing comfort and reliability.
The Rocky Golf has a variety of performance features including, wide… Continue reading →
The Pathrider 130 XL features a powerful drive train and large 33cm (13″) pneumatic wheels to handle rugged outdoor terrain.
Luxury touches include:
a wraparound easy drive tiller
low-profile non-marking tyres
seat post suspension for a smoother ride
an LED… Continue reading